2022-2023 Officers
President: Dori J. Neill Cage, M.D.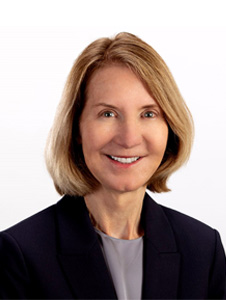 Dr. Dori Cage is an Orthopedic Surgeon who specializes in the Hand and Upper Extremity. She has fellowship training in Hand and Microvascular Surgery attending medical school and performing her residency at Baylor College of Medicine. She completed an internship at Northwestern University and a fellowship at UC San Diego. Dr. Cage is president of San Diego Hand Specialists, where her practice includes caring for a wide range of sports injuries, nerve syndromes, and hereditary and arthritic conditions.
Dr. Cage has been active with the COA as a member of the Board of Directors and American Academy of Orthopaedic Surgeons Board of Councilors since 2010. She also served on the Boards of the San Diego Western Orthopedic Association and San Diego Arthritis Foundation. In addition to her regular practice, she has a tradition of helping those in need. She has traveled to Belize, Mexico, and Peru to teach and provide care. She has worked with the San Diego County Medical Society Champions for Health since its early days, providing care for those who would otherwise not receive treatment. She enjoys running, watersports and promoting youth fitness.
First Vice President: Raymond Raven, MD, MBA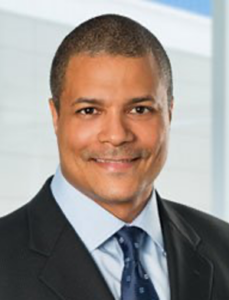 Dr. Raymond Raven is a board-certified Orthopaedic Surgeon with subspecialty fellowship training in Hand & Upper Extremity Surgery. He has a Certificate of Added Qualifications (CAQ) in both Surgery of the Hand and Orthopaedic Sports Medicine, one of only a few surgeons in California with this distinction.
Dr. Raven is the Managing Partner and CEO of Orthopaedic Surgery Specialists where he has the privilege and challenge of overseeing the quality of health care delivery for more than 60,000 patient-encounters each year in the group`s clinic, rehabilitation center and ambulatory surgical centers. Dr. Raven`s clinical practice focuses on the management of musculoskeletal and neurovascular conditions of the shoulder, elbow, wrist and hand in children and adults.
Second Vice President: Robert R. Slater, Jr., M.D. F.A.C.S.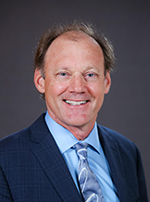 Dr. Bob Slater earned his B.A. in History from Stanford University and his medical degree from the University of Wisconsin – Madison. His internship and residency in Orthopaedic Surgery were at the University of North Carolina – Chapel Hill. He completed his formal training with a fellowship in Hand and Upper Extremity Surgery at UC-Davis, and was a full-time faculty member there for several years. He has remained on the volunteer clinical faculty at UC-Davis while subsequently working in different practice environments and is now a Clinical Professor. For the past 14 years, he has run his own private practice devoted to surgery of the hand and upper extremity in Folsom.
He has had leadership roles in several organizations, is a Past President of the Western Orthopaedic Association and is current President of the Western Orthopaedic Foundation. Hobbies include skiing, cycling and rowing on a Masters crew team.
Secretary-Treasurer, Thomas J. Grogan, M.D.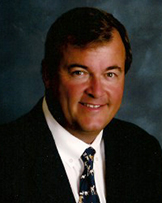 Dr. Grogan is a practicing pediatric orthopedist in Santa Monica, California. He has seen over 50,000 new patients in his practice over the last 25 years. Dr. Grogan graduated cum laude from Princeton University with a degree in Biology and received his medical degree from the University of Cincinnati College of Medicine. Dr. Grogan's orthopedic training has included an orthopedic residency at UCLA plus several orthopedic fellowships in pediatric orthopedics, trauma, and NIH sponsored joint replacement surgery. Following his orthopedic training he returned to Los Angeles, spending six years at Shriner's Hospital for Crippled Children, including serving as Assistant Chief in 1986 and 1987. In addition to his clinical practice, he spent several years involved in managed care consulting as an orthopedic surgeon and has developed special expertise in this area. He has collaborated with the American Academy of Orthopedic Surgeons in the development of a handbook and audiotape entitled, "Health Care Reform and Managed Care: A Guidebook for Orthopedic Surgeons". In addition, he has served as the lead faculty member for the AAOS for their 1995, 12 city educational seminar, "Taking Charge: Managed Care Contracting for Orthopaedic Surgeons" and as a faculty member for the AAOS's 1996 seminar series entitled, "Winning at Risk: The Interplay of Cost, Quality, and Access in Orthopaedic Practice". He most recently served as a faculty member for the AAOS's seminars, "Practice Management Symposium for Practicing Orthopaedic Surgeons' since 2009. He recently spent eight years as part of the Practice Management Committee for the AAOS – including the last four years as chair of the committee. He has chaired multiple practice management symposia at the Annual Meeting of the American Academy of Orthopedic Surgeons between 2008 and 2016. He is founder and CEO of an Orthopedic IPA in California – Ortho on Demand, PC. He currently is involved with contracting for Orthopedic Surgeons throughout the state of California. He is a member of Alpha Omega Alpha, Honor Medical Society, the Sigma XI Scientific Research Society, California Orthopaedic Association (COA), the Pediatric Orthopaedic Society of North America (POSNA), the American Academy of Orthopaedic Surgeons (AAOS), and is a diplomate of the American Board of Orthopaedic Surgery. He is currently serving on the Board of Directors for the California Orthopedic Association.
---
Board of Directors