2019-2020 Officers
President: Ronald A. Navarro, M.D.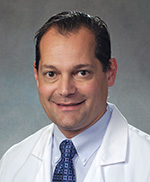 I was raised in the Los Angeles harbor area of Wilmington and attended the Los Angeles public school system. As a child, it was my dream to become an orthopedist/sports medicine specialist (I even wrote about it in my high school autobiography). Today, I work in the same community where I was raised. A board-certified orthopedic surgeon, I have more than 23 years of surgical experience in the operating room. My primary surgical and orthopedic training was at Harbor-UCLA Medical Center. I completed a post-residency fellowship program in sports medicine, arthroscopy, and specialized shoulder surgery at the University of Pittsburgh, and I now have more than 17 years of specialization in shoulder surgery, orthopedic sports medicine, and arthroscopy. I enjoy research especially in my subspecialty areas of interest: shoulder surgery, cartilage restoration, and orthopedic sports medicine.
My role at Kaiser Permanente is that of Regional Chief of Orthopaedic Surgery in the Southern California region, which means I help manage orthopaedic services from San Diego to Santa Barbara. I also help manage all of the perioperative services at the Kaiser Permanente South Bay Medical Center.
First Vice President: Lesley Anderson, M.D.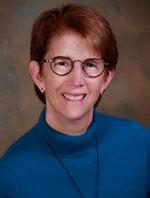 Dr. Lesley Anderson has been a specialist in complex knee and shoulder problems since 1986. She was born and raised in Pennsylvania where she actively participated in sports throughout college, specifically lacrosse and field hockey. She developed her interest in treating injuries of the knee and shoulder through her own personal surgeries as a teenager, when orthopedic surgery was primitive compared with current techniques.
She received her BS at Penn State and completed her MD at Hershey Medical School at Penn State in 1976. At UCLA, Dr. Anderson was their first female orthopedic resident. She completed a fellowship in Knee Surgery and Sportsmedicine at the Blazina Orthopedic Clinic in Los Angeles. Since moving to San Francisco in 1985, Dr. Anderson has specialized in treating only knee and shoulder problems. She has been listed in Castle-Connelly's "America's Top Doctors" yearly from 2000-present. Doctors in this list are nominated and selected by their orthopedic peers. She treats the gamut of teenage knee injuries up through total joint replacement.
Second Vice President: Michael G. Klassen, M.D.
Dr. Michael Klassen earned his medical degree from UCLA in 1989. He continued his training with a surgical internship and one-year general surgical residency at USCF. He then went o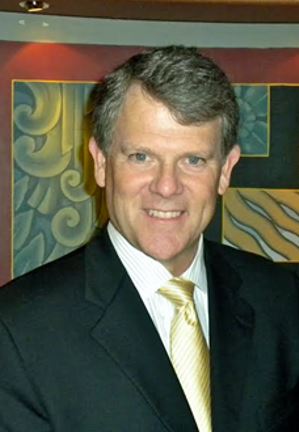 n to complete his orthopaedic surgery residency at USCF in 1995.
Board certified in Orthopaedic Surgery & Sports Medicine by the American Board of Orthopaedic Surgery, Dr. Klassen has been in practice in California since 1999 and served as team orthopaedic surgeon for local college and high schools. Active in various professional organizations, Dr. Klassen is a member of AANA; Consultant Reviewer for sports medicine for JBJS, Western Orthopaedic Association; and Member of the Board of Directors (2006-2018) with the California Orthopaedic Association and serves on the Board of Councilors of the American Academy of Orthopaedic Surgery; Dr. Klassen is an Associate Master Instructor for shoulder and knee arthroscopy at the AANA learning center in Chicago, IL.
His professional interests are in shoulder and knee arthroscopy, sports medicine as well as cartilage transplant and ligament reconstruction. He is an avid golfer.
Secretary-Treasurer: Russell Nord, M.D.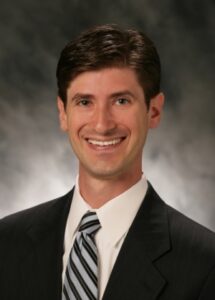 Dr. Nord is a fellowship-trained Orthopedic Surgeon specializing in Sports Medicine in Fremont, CA and is the Medical Director of the Sports Medicine Program at Washington Hospital. He also currently serves as the Tournament Physician for the West Coast Conference Men's and Women's Basketball Tournaments.
While, his interests focus on the knee, shoulder and hip, he treats a variety of conditions in both the athlete and non-athlete and will see both children and adults. Dr. Nord completed his Sports Medicine fellowship at Stanford University where he took care of Stanford athletes and served as a Team Physician for the Stanford Football Team. He also provided orthopedic care for the San Francisco 49ers NFL football team. Prior to joining Stanford, Dr. Nord completed his Orthopedic Surgery residency at NYU-Hospital for Joint Diseases in New York City, where he was selected Executive Chief Resident during his final year. Dr. Nord received his MD degree from Cornell University, where he was elected to the Alpha Omega Alpha honor society and completed his undergraduate work at Duke University where he graduated summa cum laude with membership in Phi Beta Kappa.
Immediate Past Presidents
Alexandra Page, M.D.
Basil Besh, M.D.
Jan E. Henstorf, M.D.
Board of Directors
San Diego District
Tal S. David, M.D.
James P. Tasto, M.D.
Los Angeles District 
George D. Balfour, M.D.
Jeffrey Korchek, M.D.
Sequoia District
Alexander Davis, MD.
Erik Lindvall, DO
Northern California
Alexander Sah, M.D.
Kris Okumo, M.D.
At-Large Members
R. Todd Allen, M.D.
Jennifer van Warmerdam, M.D.
Orange District
Francois LaLonde, M.D.
Paul E. Wakim, D.O.
Los Padres District
Daniel Davis, M.D.
Sacramento Valley
Robert R. Slater, JR., M.D.
Philip R. Wolinsky, M.D.
Inland Empire District 
Todd Swenning, M.D.
Young Orthopaedists
Orrin Franko, M.D.
Shahin Sheibani-Rad, M.D.
---
California AAOS Councilors also serve on COA's Board of Directors
Inland Empire District
Thomas Donaldson, M.D.
Orange District
Kent R. Adamson, M.D.
Los Angeles District
Raymond B. Raven, M.D.
Sacramento Valley District
Elspeth R.E. Kinnucan, M.D.
Los Padres District
Paul H. Castello, M.D.
San Diego District
Dori Neill Cage, M.D.
Northern California District
Ronald W. B. Wyatt, M.D.
Sequoia District
Michael B. Purnell, M.D.