2015-2016 Officers
President: Jan E. Henstorf, M.D.

Dr. Henstorf was born and raised in Shenandoah, Iowa. He attended college at The University of Iowa and earned a Bachelor of Science degree in Pre-Medicine. He continued his education in Iowa City and earned a second Bachelor of Science degree in Medicine – P.A. from the University of Iowa College of Medicine. Dr. Henstorf subsequently attended the University of Missouri College of Medicine, where he graduated Summa Cum Laude in 1988. His additional honors during his medical school training include election to the Alpha Omega Alpha and Phi Kappa Phi Honor Societies. He received the Dean's Award for Outstanding Achievement in Academic and Clinical Proficiency. He was the first recipient of the prestigious Mid-America Orthopaedic Association's Traveling Residency. He utilized this time to complete a Traveling Fellowship in Total Joint Arthroplasty at Rush Presbyterian St. Luke's Medical Center in Chicago under the direction of Drs. Jorge Galante and Aaron Rosenberg.
Dr. Henstorf practices Orthopedic Surgery, with specialty interests in joint replacement and spinal surgery, including minimally-invasive techniques
First Vice President: Basil R. Besh, M.D.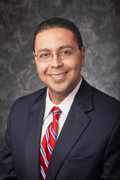 Basil R. Besh, M.D. is a Board Certified Orthopaedic surgeon specializing in hand, wrist & elbow conditions including carpal tunnel syndrome, tennis elbow, arthritis and tendonitis.
Dr. Besh is one of the few hand surgeons in Silicon Valley that has the Subspecialty Certificate in Surgery of the Hand. The examination for the Subspecialty Certificate in Surgery of the Hand is developed and administered by the Joint Committee on Surgery of the Hand of the American Boards of Orthopaedic Surgery, Plastic Surgery and Surgery.
The Subspecialty Certificate in Surgery of the Hand is for those board certified orthopaedic surgeons who have demonstrated qualifications in hand surgery beyond those expected of other orthopaedic surgeons as exhibited by additional training, contributions to the field and a practice focused on hand, wrist and elbow surgery.
Second Vice President: Alexandra (Alexe) Page, M.D.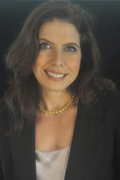 Dr. Alexandra (Alexe) Page works on topics related to healthcare systems, high value care, and diversity. She chairs the AAOS Health Care Systems Committee and is vice-chair of the BOS Communications Committee.  Dr. Page addresses health disparities locally through direct patient care and leadership with Project Access San Diego and nationally with Movement is Life and the Ruth Jackson Orthopaedic Society.
Cross-specialty national involvement includes serving as the AAOS delegate to the AMA, the USBI Chronic Osteoarthritis Management Initiative, Dr. Page is a delegate to the California Medical Association (CMA) and is in the presidential line of the California Orthopaedic Association.
After an undergraduate degree in mechanical engineering from M.I.T., Dr Page graduated cum laude from Harvard Medical School. Orthopaedic residency and Foot & Ankle fellowship were completed at the Hospital for Special Surgery. After 16 years in full-time clinical practice with Kaiser Permanente, Dr. Page now combines private practice with health services research and consulting, including the Harvard Medical School Health Policy Advisory Committee.
Secretary-Treasurer: Ronald A. Navarro, M.D.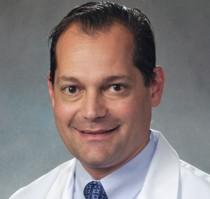 I was raised in the Los Angeles harbor area of Wilmington and attended the Los Angeles public school system. As a child, it was my dream to become an orthopedist/sports medicine specialist (I even wrote about it in my high school autobiography). Today, I work in the same community where I was raised. A board certified orthopedic surgeon, I have more than 23 years of surgical experience in the operating room. My primary surgical and orthopedic training was at Harbor-UCLA Medical Center. I completed a post-residency fellowship program in sports medicine, arthroscopy, and specialized shoulder surgery at the University of Pittsburgh, and I now have more than 17 years of specialization in shoulder surgery, orthopedic sports medicine, and arthroscopy. I enjoy research especially in my subspecialty areas of interest: shoulder surgery, cartilage restoration, and orthopedic sports medicine.
My role at Kaiser Permanente is that of Regional Chief of Orthopaedic Surgery in the Southern California region, which means I help manage orthopaedic services from San Diego to Santa Barbara. I also help manage all of the perioperative services at the Kaiser Permanente South Bay Medical Center.
Immediate Past Presidents
William W. Brien, M.D.
Robert O'Hollaren, M.D.
Leslie H. Kim, M.D.
Tye J. Ouzounian, M.D
Board of Directors
San Diego District
Michael P. Muldoon, M.D.
James P. Tasto, M.D.
Orange District
Francois LaLonde, M.D.
Paul E. Wakim, D.O.
Los Angeles District 
Gary E. Brazina, M.D.
George D. Balfour, M.D.
Los Padres District
Daniel Davis, M.D.
Jason Hofer, M.D.
Sequoia District
Alexander Davis, MD.
Michael B. Purnell, M.D
Sacramento Valley
Elspeth Kinnucan, M.D.
Vacancy
Northern California
Lesley J. Anderson, M.D.
Nicholas A. Abidi, M.D.
Inland Empire District 
John C. Steinmann, D.O.
Tom Donaldson, M.D.
At-Large Members
Derek Moore, M.D.
Jeffrey D. Coe, M.D.
Young Orthopaedists
Raymond Raven, M.D., MBA
Alexandra Schwartz, M.D.
California AAOS Councilors also serve on COA's Board of Directors
Inland Empire District
Richard A. Biama, M.D.
Los Angeles District
Ronald A. Navarro, M.D.
Los Padres District
Michael Klassen, M.D.
Northern California District
Basil R. Besh, M.D.
Ronald W. B. Wyatt, M.D.
Orange District
Kent R. Adamson, M.D.
Sacramento Valley District
San Diego District
Dori Neill Cage, M.D.
Sequoia District
Paul J. Braaton, M.D.